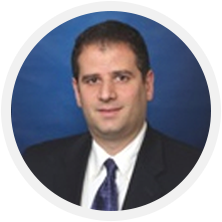 Ahmed Alomari
Entrepreneur, Author and Oracle ACE
"Ahmed is technically brilliant, he has an amazing knowledge of Oracle code spanning both in breadth and depth. His vast knowledge of the Oracle technologies and performance implications across the product suite is inspiring."
Well-known in the industry for his systems expertise, Ahmed Alomari has provided professional advice to Fortune 500 companies and small and medium-sized businesses in a global capacity.
He has published several books on performance tuning and has presented as a subject-matter expert at the Database & Client/Server World, the VLDB International Forum, the SANS Institute and at Oracle OpenWorld & Oracle User Group events.
Prior to starting Cybernoor Corporation in 2007, Ahmed worked for Oracle Corporation for over ten years in the capacity of Vice President of the Applications Performance Group in the Applications Development Division.
While with Oracle, Ahmed was responsible for the performance and scalability of the E-Business Suite and the PeopleSoft Enterprise applications. Ahmed led the effort to migrate Oracle applications to the cost-based optimizer (CBO). He also promoted the early adoption of many advanced features in the applications product lines including partitioning, materialized views, OLAP, VPD, and parallel execution. Ahmed has also worked with hundreds of customers to adopt Oracle Real Application Clusters (RAC) in application environments and has lead efforts to ensure that Oracle applications are RAC aware.
Ahmed has more than 20 years of experience in tuning large systems. He is an alumni of the University of Michigan, School of Engineering with a degree in Computer Science.
In 2008, Ahmed became an Oracle ACE for his contributions to Applications and Applications Technology.
In 1996, Ahmed was awarded the Outstanding Achievement Award at the VLDB Summit for Operational Databases from the Winter Corporation.
---
As a subject-matter expert, Ahmed has authored the following publications:

Oracle8i and Unix Performance Tuning
(ISBN: 0130187062)

Oracle8 and Unix Performance Tuning
(ISBN: 013907676X)

Oracle DBA Reference Library
(ISBN: 0138947422)

Oracle and Unix Performance Tuning
(ISBN: 0138491674)